Indulge in Unforgettable Burger Delights at Crazy Good Kitchen, Miami
Welcome to Crazy Good Kitchen, Miami! We're thrilled to introduce you to the ultimate burger destination in the heart of this lively city. Our cozy corner in the bustling Miami neighborhood is a paradise for burger enthusiasts and casual diners alike.
From the moment you step through our doors, you're not just entering a restaurant, but becoming part of the Crazy Good Kitchen family. Our friendly staff will greet you with the warmth that Miami is known for, inviting you into our lively, eclectic space where the aroma of sizzling burgers and hand-cut fries fills the air.
At the heart of Crazy Good Kitchen, our passion for crafting the perfect burger reigns supreme. Our dedicated team of culinary artisans uses locally sourced, premium ingredients to serve you nothing but the best. Every Crazy Good burger begins with our meticulously sourced beef, ground in-house, that guarantees an unforgettable burst of flavor with every bite. We pair this with the freshest veggies, and an array of house-made sauces and unique toppings to cater to a plethora of tastes and preferences.
Our menu doesn't stop at our renowned Classic Burger. Whether it's our Hot Mess & Cheese burger or our innovative chicken sandwich creations, there's something for just about everyone at Crazy Good Kitchen.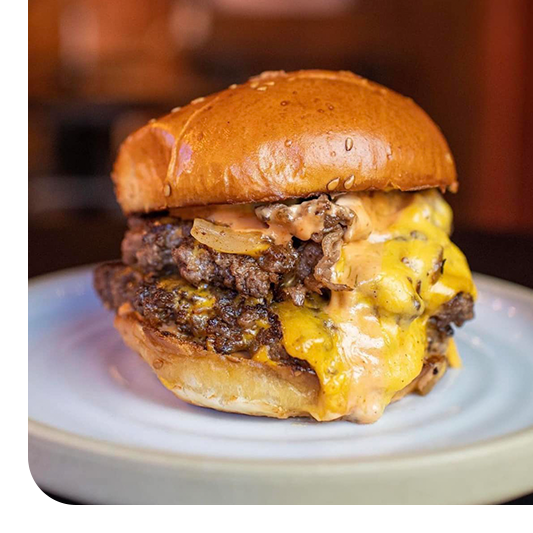 Our extensive menu doesn't stop at our 'crazy good' burgers. We also offer an enticing selection of sides to make your meal even more satisfying. From our hand-cut potatoes for fries to our zesty coleslaws and vibrant salads, there's an array of options to enhance your burger experience.
And what's a good meal without a great beverage? At Crazy Good Kitchen, we've handpicked a selection of drinks that perfectly balance our hearty offerings. Quench your thirst with our selection of flavored Coke products or treat yourself to our creamy, house-crafted milkshakes. With choices from classic vanilla and rich chocolate to the adventurous Oreo, every milkshake adds a sweet touch to your dining experience. Each sip, whether it's of a refreshing soda or a decadent milkshake, promises to elevate your meal, assuring you have a 'crazy good' time at Crazy Good Kitchen, Miami.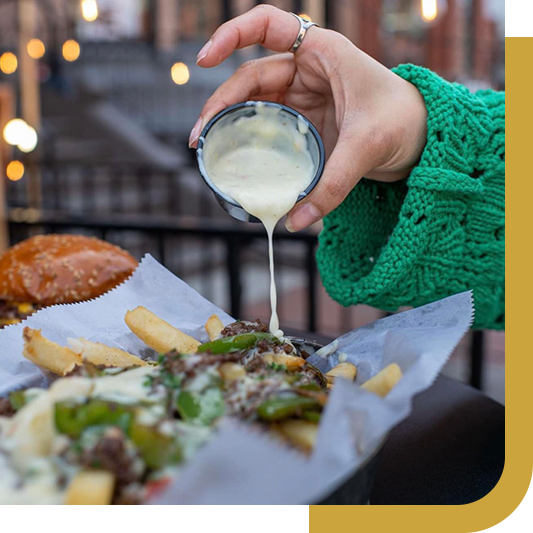 About Crazy Good Kitchen
Crazy Good Kitchen isn't just about burgers; it's about creating a memorable dining experience in a warm and welcoming environment. We're not just a restaurant; we're a space that resonates with Miami's vibrant energy. We strive to provide a setting where friends, families, and solo diners can enjoy mouthwatering food, foster great conversations, and build lasting memories. We pride ourselves in serving quality food and creating a space that feels like home for our guests, ensuring a 'crazy good' time whenever you choose to dine with us.
Our dedication to providing a 'crazy good' experience doesn't stop at the food. At Crazy Good Kitchen, every aspect of your visit is infused with our commitment to quality service. Our attentive, friendly staff is always ready to make recommendations, share stories behind our creations, or simply engage in a friendly chat.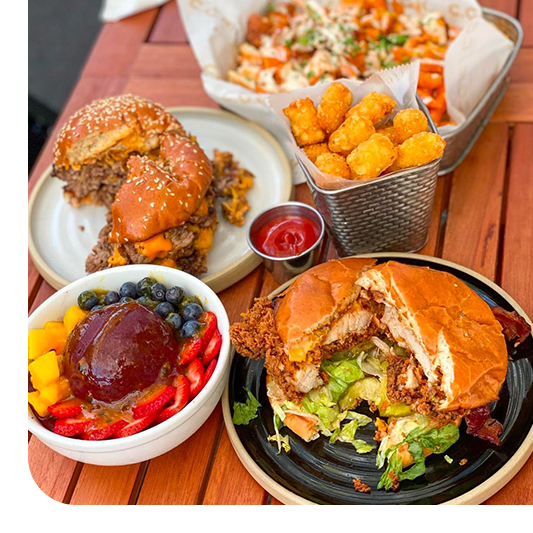 Why Choose Us?
Miami, we're ready to serve you a piece of the Crazy Good Kitchen experience. Join us for an unforgettable burger adventure, a delightful meal with loved ones, or a relaxed evening enjoying local talent. Every visit promises an experience that will tantalize your taste buds and warm your heart.

Visit Us Today!
We're excited to become a part of your community and look forward to welcoming you into ours. So, come on down to Crazy Good Kitchen, Miami - your new favorite burger spot, where every meal is a celebration, every guest is family, and every moment is 'crazy good'!