The Best Burger Place in Boston
The Best Burger Place in Boston
When it comes to finding the perfect burger, some of us have high standards. Is the beef patty grilled to juicy perfection? Is the cheese an ideal ooey-gooey consistency? Is the bun lightly toasted, providing a buttery softness with each bite? Needless to say, finding the one burger that stands out above the rest can be a challenge.
Luckily for you, we've got you covered! Crazy Good Kitchen is the ultimate burger destination in Boston. Explore below to find out what makes us so great, then visit one of our convenient locations or order online!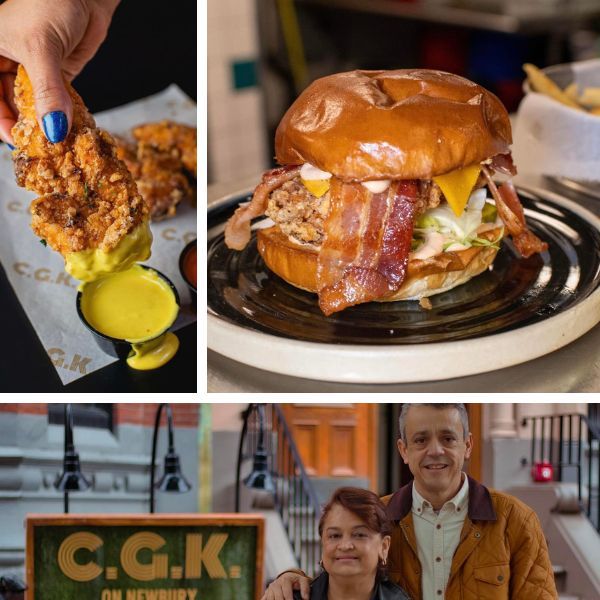 What Makes a Great Burger Joint?
The foundation of any great burger joint starts with the quality of the ingredients used. At Crazy Good Kitchen, we pride ourselves on using only fresh, locally sourced ingredients for all of our dishes. From masterfully seasoned beef patties to applewood-smoked bacon and burnt-butter mayo sauce, our menu is loaded with explosive flavors you can't taste anywhere else.
The secret to our success lies with our skilled team members, who are constantly experimenting with new recipes to bring unique, mouthwatering flavors to the menu. As a family-first business, the impact of our owner, Tony, and his family can be felt in every delectable dish we create. For instance, in our Double Trouble Burger, you might be able to get a sense of Tony's background as a renowned butcher in Brazil. Likewise, lots of our delicious dessert recipes have been dreamt up by Tony's son, Arthur. No matter what classic combo you try at our burger joint in Boston, you can be sure that it's crafted with the passion that can only come from family.
A Local Boston Favorite
Crazy Good Kitchen has quickly become a local favorite thanks to our amazing food and laid-back atmosphere. We cater to everyone, from families with young children to college students and young professionals. Even your great-great-grandma would love eating here!
We proudly serve the entire Boston area with two conveniently located burger restaurants: one in Newbury and the other in Malden. Regardless of which one you visit, you can expect the same top-notch experience and energetic vibe. Our burger joints also feature ample indoor and outdoor seating, making them the perfect spots for a casual lunch with friends or a late-night snack on your way home.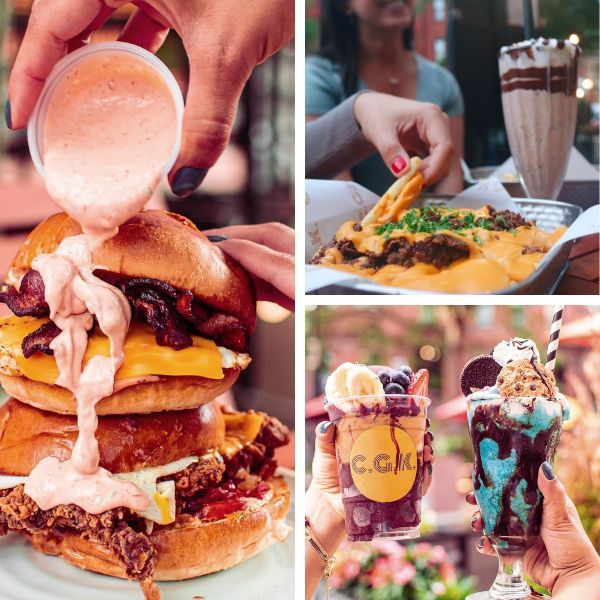 Burgers, Chicken, Shakes, and More!
Let us be the first to warn you: once you take a look at our extensive menu, there's no going back. You and your taste buds will be sent on the flavor-filled journey of a lifetime! Begin your culinary adventure with a timeless 'Merica Style Burger, or expand your horizons with the fan-favorite Hot Mess & Cheese. You really can't go wrong when you order a burger from Crazy Good Kitchen — they're just that good!
Of course, our menu also boasts a variety of dishes that go beyond your typical burger joint fare. We offer southern-style fried chicken sandwiches, baskets of fries piled high with savory toppings, one-of-a-kind milkshakes, and even a selection of cocktails and craft beers. Whatever you're in the mood for, you can satisfy your cravings at Crazy Good Kitchen, Boston's best burger place!
Getting Hungry? Come Visit Us!
For an unbeatable burger and a dining experience that's memorable in all the right ways, we invite you to try Crazy Good Kitchen today! Our burgers, sandwiches, and sides are sure to satisfy even the most discerning foodies. Not only is the food delicious, but the service is also impeccable, making your meal all the more enjoyable. We promise it will be love at first bite!
Next time you're craving a burger, don't settle for a flavorless concoction that was cooked up by a clown. Skip the dime-a-dozen chains and head on over to Crazy Good Kitchen in Newbury or Malden! We look forward to seeing you!